Welcome

View my complete profile
Contact me
Labels (Titles)
My Other Work
Free Downloads
Relevant Links
Film Indexes

Earlier Film Reviews

Biblioblog Search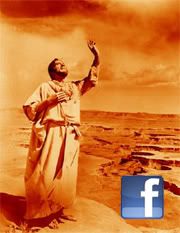 About Me
I've been at this Bible Film Blogging game for almost ten years now and I also write regular online film reviews for rejesus amongst others.

More generally I've given a number of talks / led through groups on Jesus in Film and was a consultant for the Channel 4 documentary The Passion : Films, Faith and Fury.


Friday, March 24, 2006
Mark Goodacre's
New Testament Gateway Blog
drew my attention to this - FInd your
blog cloud
. Here's mine.
Search For a Film
or browse a list of titles/characters
Recent Releases
(click for all posts on a film)
Forthcoming Films

Articles on Bible Films
Previous Posts
Blogroll
Archives
Site Meter added 30 March 2006