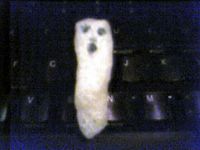 Now that
The Nativity
is over,
Queen Spoo
has switched her attention to the next New Testament film on her radar
The Resurrection
. She's created a
new blog to cover the film
which I imagine I'll be citing fairly often. Thus far there are only a few posts from last year, most of which I covered at the time.
The film was originally scheduled for an Easter 2007 release, but things have gone so quiet that it's hard to believe that is still the plan. I've added Spoo's
new blog
, as well as her
main one
to my side bar.
I've also added a link there to the
new blog at re:jesus
, (more on that later), and removed a couple of seemingly defunct ones.